Smart bargain hunters can save some money on energy bills this winter with a little help from a strategically placed electric heater. A cheap space heater is just the right size to keep a small space toasty, letting you comfortably lower the central heating -- and your energy costs along with it. The market is full of effective, portable space heaters that won't put your budget on ice.
See full Buying Guide
Our Top Pick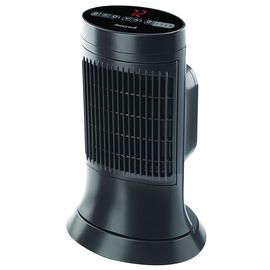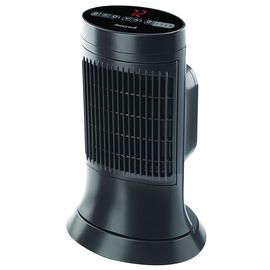 Pros:
Oscillating fan warms up sizeable rooms quickly, reviewers say.
Easy-to-use controls, including a digital thermostat and 1- to 8-hour timer.
Quiet operation, according to users.
Overheat and tip-over protection; cool-touch housing and handle.
Cons:
A few reports of malfunctions (within the 3-year warranty period).
No fan-only setting.
Takeaway: Users and consumer product experts vouch for the Honeywell HCE311V as one of the best cheap ceramic heaters on the market. The oscillating design and features such as the digital, programmable thermostat and timer are uncommon at this price.
Pros:
Quickly and effectively heats small spaces, according to online reviews, with less than half the energy of other cheap space heaters (750 watts vs. 1,500 watts).
Tip-over protection and cool-touch case.
Fan-only mode for use in the summer.
Lightweight -- only about 2 pounds -- and less than 8 inches square.
Cons:
No thermostat.
Some users wish it generated a little more heat.
Mixed reviews for noise.
Some reviewers say the heater stopped working after a few months.
Takeaway: This Vornado space heater is an excellent choice for a workspace. It's small enough to sit on a tabletop and stays cool to the touch. It also uses considerably less power than most cheap electric heaters and doubles as a standard fan. An updated version, the VH203, has few reviews but identical specs, so we expect that model to perform just as well.
Pros:
Heats up small spaces quickly, experts say.
Overheat protection and low operating temperature in testing.
Compact design with carrying handle.
Fan-only setting makes it useful in summer, as well.
The Sweethome's top pick for small rooms.
No.1 best seller on Amazon with an average of 4 out of 5 stars and more than 13,000 reviews.
Cons:
Mixed reviews for fan noise; not the quietest appliance.
Some buyers report that the heater broke down after about a year of use, but it has reliably served others through several winters.
Some users have detected a burning smell.
Takeaway: This Lasko space heater is one of the cheapest and most popular models around. With an adjustable thermostat, high and low heat settings, and a fan-only mode, this unobtrusive and portable heater keeps small rooms comfortable.
Pros:
Designed to be portable, with a carrying handle on the back and weight of less than 3 pounds.
Effectively heats small rooms, users report.
Anti-freeze setting.
Fan-only mode.
Overheat protection and power indicator light for safety.
Available in blue, orange, or gray.
Cons:
Mixed reviews for fan noise.
Some buyers say the heater broke down in short order or generally isn't very durable.
A handful of reports (among hundreds of reviews) of a smell like burning plastic that goes away after a while.
A handle on top would be easier to grasp than the notch at the back.
1-year warranty vs. 3 years for our other picks.
Takeaway: In addition to standard features such as thermal cut-off to prevent overheating, this DeLonghi space heater offers an anti-freeze setting, which automatically turns on the unit when the temperature falls below a certain level, and three color options. Only a short warranty period and a handful of reviewer complaints cool our fervor.
Pros:
Generates a good amount of heat considering its small size and 900 watts of power, according to some buyers.
Tip-over protection and cool-touch exterior.
4-hour automatic shut-off timer.
5-year warranty.
Cons:
No thermostat.
Several buyers report that the heater broke down.
Some complain it's too loud or makes a rattling noise.
Some reviewers say it's fine for spot heating but not sufficient to warm up even a small room.
Takeaway: Vornado's portable space heaters are generally well-liked, but the SRTH seems like a miss from this company. Although it does come with a five-year warranty and some buyers like it well enough, we saw too many complaints about the heater breaking down or clattering noisily while it's running.
Features Comparison
2 power settings, digital thermostat
Overheat and tip-over protection, cool-touch housing and handle
Tip-over protection, cool-touch case
2 power settings, adjustable thermostat
2 power settings, adjustable thermostat, anti-freeze setting
Overheat protection, power indicator light
Overheat and tip-over protection, cool-touch exterior
Overheat and tip-over protection